Programs - Congregational Life
Prayer Ministry
Prayer Chain
A group of people who have pledged to pray for specific requests confidentially. The chain of people offers the opportunity for one to pray, then to call the next person to do the same.
"Again, I tell you that if two of you on earth agree about anything you ask for, it will be done for you by my Father in heaven. For where two or three come together in my name, there am I with them."
Mathew 18:19-20
24 Hour Prayer Vigil
Each Holy Week we host a 24 hour prayer vigil at the church building. Each participant is asked to pray at the church for 60 minutes. For those who participate, this is a unique opportunity to spend quality quiet time with our Lord Jesus Christ without interruption. It begins at 9:00 pm on Maundy Thursday (the Thursday before Easter) and ends at 9:00 pm on Good Friday.
Prayer Shawls
Shawls ... made for centuries are universal and embracing, symbolic of an inclusive, unconditionally loving, God. They wrap, enfold, comfort, cover, give solace, mother, hug, shelter and beautify. http://www.shawlministry.com/.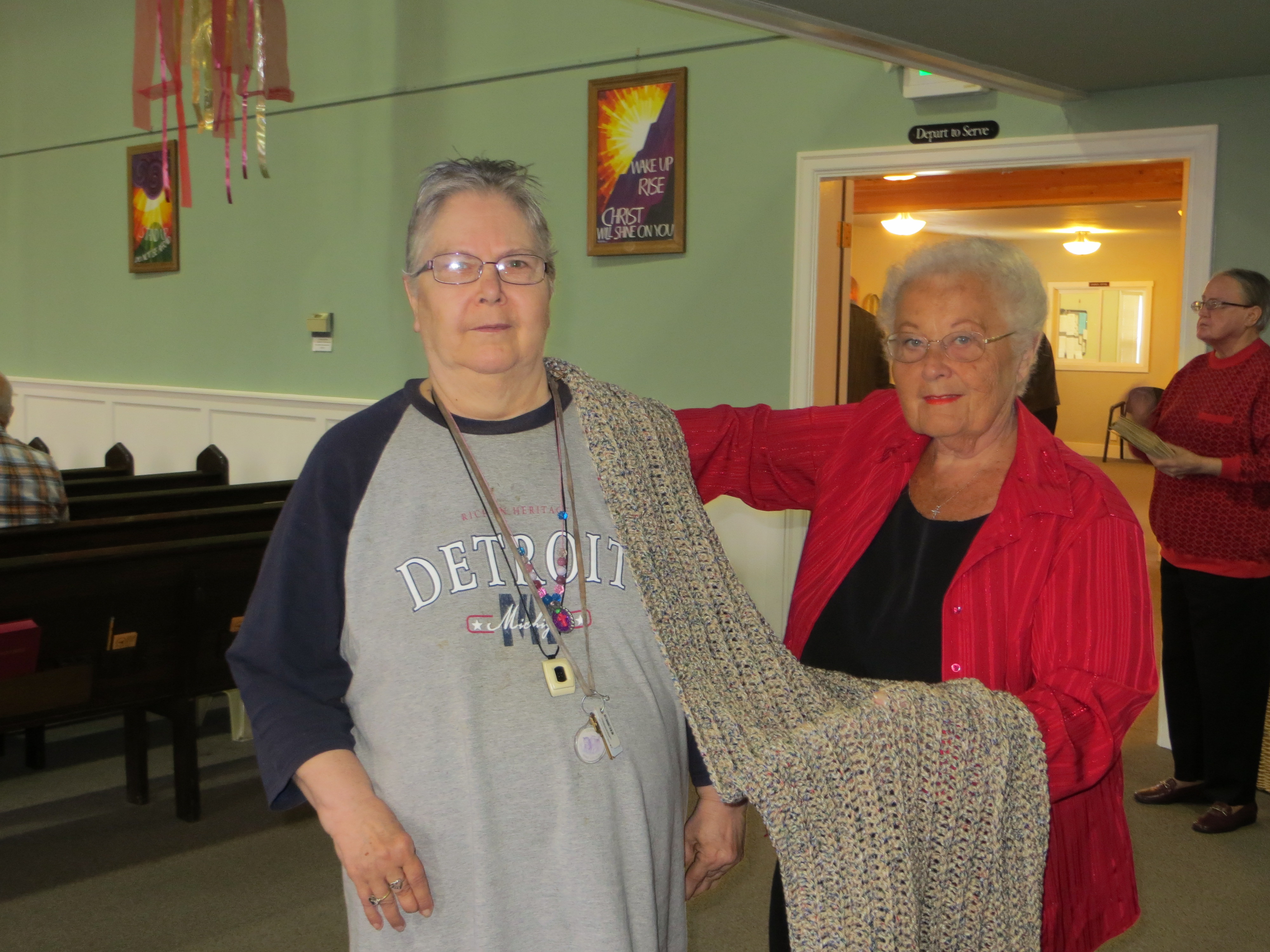 Shawls are initially donated to those in need of prayerful support within our own congregation & then to a larger extended community family based on supply & need.

These very basic shawls may be knitted or crocheted. Basic knitting and/or crocheting skills are helpful, but the group is willing to teach volunteers. Volunteers may bring yarn that they wish to donate to make a shawl, but we also have donated yarn to use. Yarn should be soft, preferably machine washable. Knitted shawls require 555 yards & crocheted shawls require 740 yards of yarn. Knitting needles (sized 11 - 15) would be helpful, but we do have a few sets to loan if needed.

For those not interested in knitting, but would like to support the ministry, donations of yarn would be gratefully accepted.

At this time the monthly meetings have been suspended although the ministry continues. For additional information, contact us at 360-373-2444.
Copyright © 2003 First Christian Church of Bremerton. Stained glass by Fred Hereth